Want to know how your team can take over key growth strategies? Well, we love sharing those skills and knowledge.
We build a collaborative pathway on your digital journey to help your team develop market-leading habits and practices.
If your business is ready to upskill and take on the challenges of in-house marketing but just needs to polish up the finer points, we are more than happy to assist.
There are several ways we can work with you:
For businesses that already have their own marketing teams, it's useful to seek advice to confirm that your strategy, execution or analysis is following current best practices and is able to deliver the expected results. We provide a comprehensive consulting service to ensure that you're making the most of your investment in the digital channel.
SEO & Content Marketing Training
Growth in Search Engine Optimisation is heavily reliant on good habits and relies on sharing useful and relevant content.
We prefer to guide our clients on what form that content should take and how to share it most effectively, but we won't necessarily create it for you.
Our training builds a solid foundation of non-technical SEO that the business can leverage for real market leadership, increased visibility and rank position growth through simple regular practices. And if you're in need of a copywriter, we can connect you with skilled providers.
Many businesses we've worked with have struggled to draw the necessary valuable insights they need from Google Analytics –  Insights that are key to applying improvements to marketing or sales processes.
RankPower provides training services on how to interpret and share that data with senior stakeholders so that informed decisions can be made by leadership.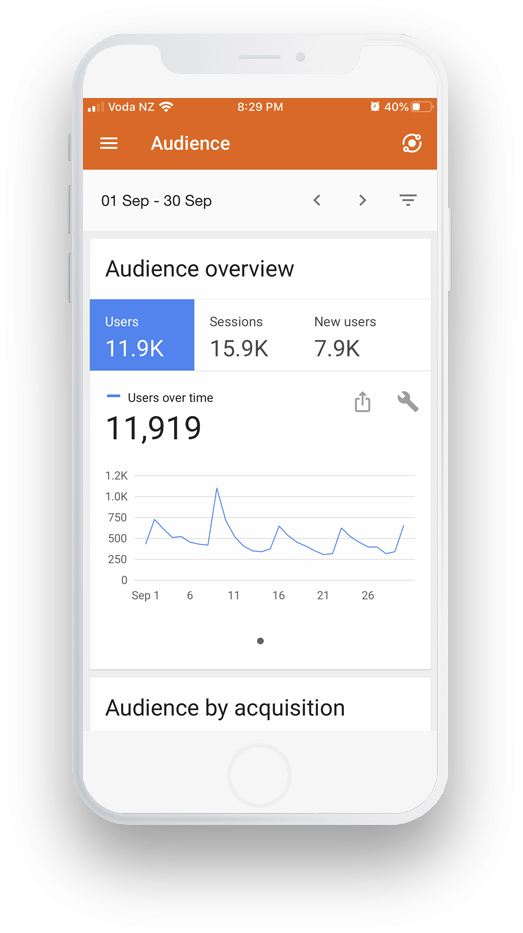 Request a Digital Strategy Meeting