On July 1, 2023, Google Analytics (Universal Analytics) will Stop Collecting Data
Act now to prevent critical data losses for Year on Year measurement as Google phases out Universal Analytics!
Use the contact form below to request our help.
On July 1, 2023, the Google Analytics – Universal Analytics system, identifiable as a Property ID starting with "UA-" will cease recording hits in the Google Analytics platform.
You will have a further 6-months guaranteed access to the old Google Analytics data from that Property ID, after which Google may terminate that access at any time.
If you are using Universal Analytics exclusively for all website measurement, then you need to consider urgent implementation of the GA4 Google Analytics system in preparation for a crossover. You can use both at the same time during the crossover.
Furthermore, if you have not implemented GA4 by July 1, 2022, you will compromise your ability to contrast Year on Year website data from July 1 2023.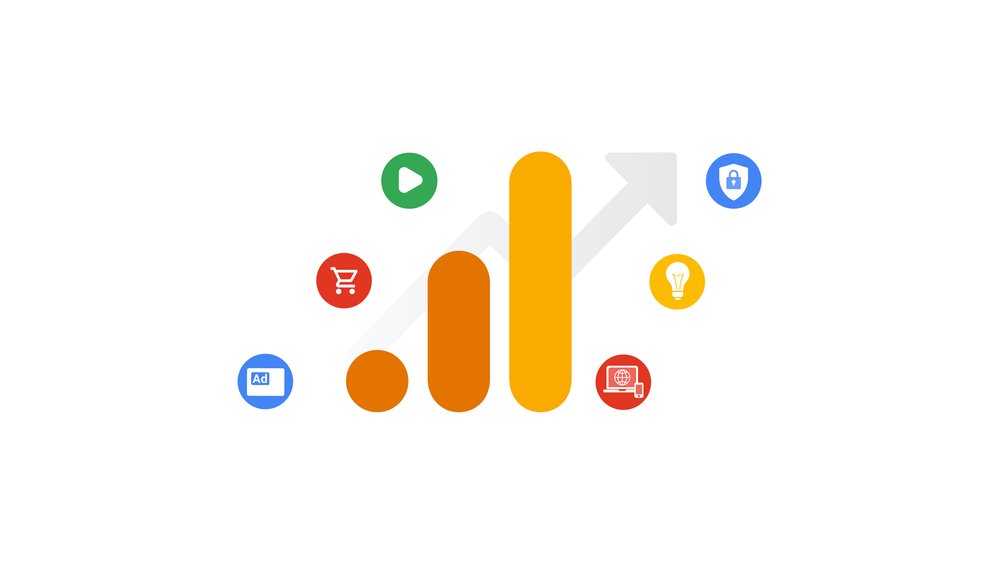 Message from Google:
In today's measurement landscape, businesses need to navigate new challenges to understand the complex, multi-platform journeys of their customers — all while prioritizing user privacy.
Two and a half years ago, we introduced Google Analytics 4 to address these evolving measurement standards and help businesses succeed. Google Analytics 4 has the flexibility to measure many different kinds of data, delivering a strong analytics experience that's designed for the future. It allows businesses to see unified user journeys across their websites and apps, use Google's machine learning technology to surface and predict new insights, and most importantly, it's built to keep up with a changing ecosystem.
Without a modern measurement solution, you leave essential insights on the table that can impact your business. So now is the time to make Google Analytics 4 your cross-platform Analytics solution. We will begin sunsetting Universal Analytics — the previous generation of Analytics — next year. All standard Universal Analytics properties will stop processing new hits on July 1, 2023. Given the new Analytics 360 experience was recently introduced, Universal Analytics 360 properties will receive an additional three months of new hit processing, ending on October 1, 2023.
Moving on from Universal Analytics
Universal Analytics was built for a generation of online measurement that was anchored in the desktop web, independent sessions and more easily observable data from cookies. This measurement methodology is quickly becoming obsolete. Meanwhile, Google Analytics 4 operates across platforms, does not rely exclusively on cookies and uses an event-based data model to deliver user-centric measurement.
And though Universal Analytics offers a variety of privacy controls, Google Analytics 4 is designed with privacy at its core to provide a better experience for both our customers and their users. It helps businesses meet evolving needs and user expectations, with more comprehensive and granular controls for data collection and usage. Importantly, Google Analytics 4 will also no longer store IP addresses. These solutions and controls are especially necessary in today's international data privacy landscape, where users are increasingly expecting more privacy protections and control over their data.
Starting your measurement with Google Analytics 4
Google Analytics 4 is designed with your key objectives in mind — like driving sales or app installs, generating leads or connecting online and offline customer engagement.
Here are just a few ways Google Analytics 4 can support your business.
Understand your customers across touchpoints
Improve ROI with data-driven attribution
Measure engagement and conversions with business and compliance needs in mind
Get greater value from your data
Easily activate your insights
Address your enterprise measurement needs
What happens next?
All standard Universal Analytics properties will stop processing new hits on July 1, 2023, and 360 Universal Analytics properties will stop processing new hits on October 1, 2023. After that, you'll be able to access your previously processed data in Universal Analytics for at least six months.
Make the move over to Google Analytics 4 as soon as possible to build the necessary historical data before Universal Analytics stops processing new hits.
What to do next?
RankPower recommends urgent implementation of the GA4 measurement system to begin measuring, at minimum, all standard hit data in the GA4 platform alongside your existing Universal Analytics implementation. This will ensure that you have as much comparative base data in GA4 by the time hit processing in the UA Property is terminated.
RankPower can assist in implementing your GA4 measurement.
Just contact us on info@rankpower.com to make the arrangements for the GA4 crossover, or use the form below to send us details.
What we will need:
Admin access to your existing Google Analytics Account at Account level. There are three levels of access to Google Analytics: Account, Property, and View. We will need full access at Account Level otherwise we will not be able to make the sufficient additions to enable GA4.
Admin level access to your Google Tag Manager account. If you do not have a GTM account, we will be able to assist in setting one up for you and ensuring you have ownership rights.
Communication access to you web developer to have the GTM code snippet added to your website. In limited instances, we may be able to support adding the code ourselves without a web developer's support, however we would need further admin access to your web platform and/or SFTP access to your file system.